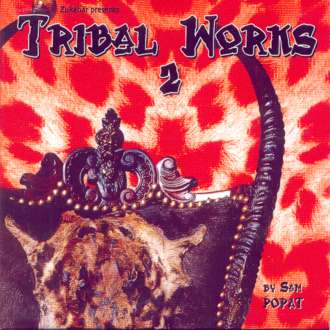 Catalogue #: TDFWM 130P
Label: George V Records
Year of Release: 2003
Track 12 (disc one), "Spice Souk", features on the James Asher album "Raising the Rhythms".
Tribal Works 2 mixed by Sam Popat. Since the beginning of time Man has communicated music using different instruments. I wanted to recreate a fusion of traditional percussion and contemporary electronic music. I have been hoping that through this selection I would transmit my vibrations. Sam Popat.