James Asher performs in live shows where his music is given a fresh treatment by the team of musicians with which he appears. In this context Asher plays drums and some keyboards.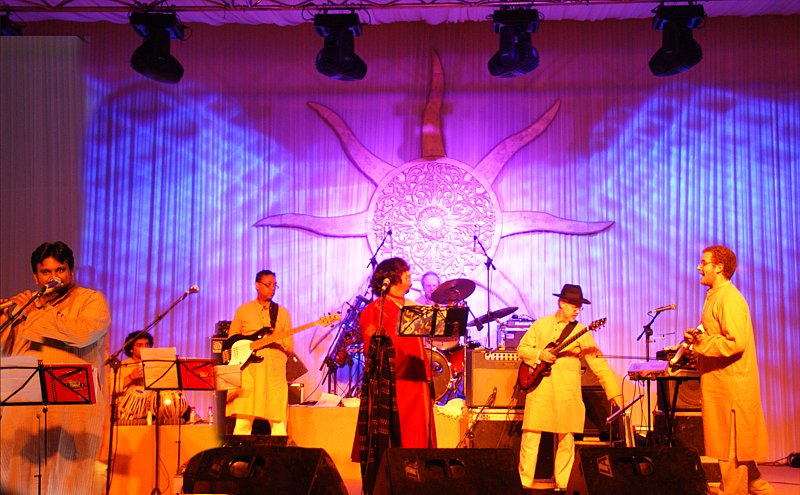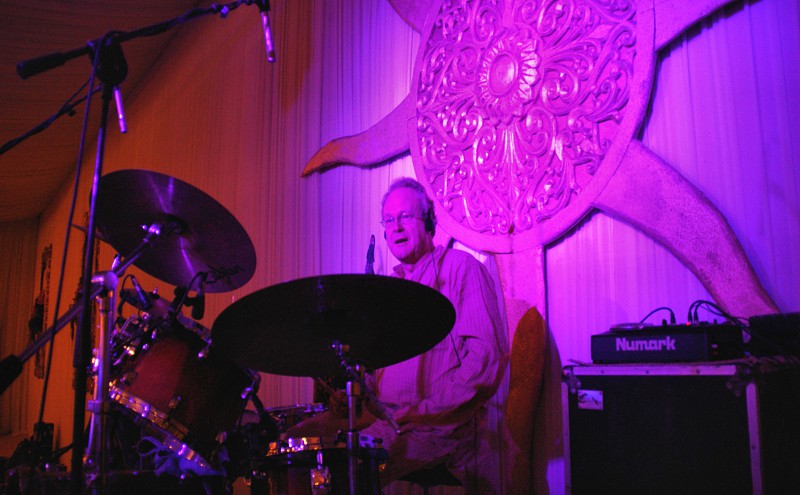 The musicians include multi-percussionist virtuoso Sandeep Raval, with whom the Drum Travel album was co-produced. Simon Brewin the highly versatile guitarist and bass player with whom Asher has produced the Mutable Music album, and who also performs on Drum Travel.
Lyrical violinist, bass player, keyboardist and live sound engineer Tom Fairbairn, with whom Asher played alongside in the Moondance ceilidh band, adds harmonic richness.
Also Brighton based keyboard player Tom Phelan brings jazz and funk flavours and a remarkable dexterity to the table. And on vocals the extraordinary Indian virtuosic singer Mahesh Vinayakram.
Son of the legendary Vikkhu Vinyakram, the world`s best known ghatam player and former member of John McLaughlin`s Shakti, Mahesh brings an effortless fluency to combining all the fusion, blues, jazz and traditional Indian Saregama elements to deliver a stunning and emotive performance.
Combining this rich melange of musical talent facilitates an exciting quality of music which transcends the limitation of any of the genres on which it draws, and affords a highly rhythmic yet soulful and spiritual experience.
The band specialise in high-level events, and January 2015 sees the band for the third time invited to perform in India for a wedding event.
On request a technical rider is available along with the other performance conditions.
Please contact James Asher for all live performance considerations.