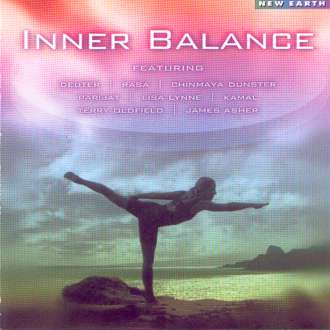 Catalogue #: NE 2402-2
Label: New Earth
Year of Release: 2004
Track 6, "Lotus Path" features on the James Asher album "Lotus Path".
Inner Balance Music for Yoga & the Healing Arts. Inner Balance is a collection of music specifically chosen to enliven the spirit and settle the mind. Featuring the best artists in the wellness and lifestyle music genres, Inner Balance establishes an atmosphere of leisure, relaxation and rejuvenation.